The Latest with Spies vs. Mercs for Splinter Cell:
Blacklist
By: Paul Lawford | May 07, 2013

Bethesda Announces Wolfenstein: The New Order
By: Paul Lawford | May 07, 2013

The Sims 4 Officially Announced
By: Matt Rowles | May 06, 2013

Monaco Review (PC) - Sublime Criminality
By: Jackson Pounds | Apr 24, 2013

Final Fantasy XIV Online: A Realm Reborn - First
Impressions
By: Paul Lawford | Apr 23, 2013

A Critics Roundtable on BioShock Infinite's Ending
By: Entertainment Fuse Staff | Apr 09, 2013
Skyrim Dragonborn DLC Announced for PC
By:
Paul Lawford
| Jan 22, 2013
Bethesda has announced that all the Skyrim DLC packs will finally arrive on the PC on the 5th of February and on Playstation 3 later in February.

This DLC will hopefully bring an end to the saga that has been going on for over a year now. While the first two DLC packs for Skyrim, Dawnguard and Hearthfire, were originally only supposed to enjoy 30 days of exclusivity on Xbox 360, but with a mountain of technical issues it meant that things turned out rather differently. PC owners were kept waiting for an extended period of time, while PS3 owners still haven't received either pack despite Bethesda saying it was working on "fixing the issue."


Though no firm date has been set by Bethesda, their president Pete Hines broke the news on Twitter that Dawnguard, Hearthfire and Dragonborn will all arrive on Sony's console next month after months and months of delays and as way of an apology, all the PS3 DLC will be discounted by 50% for the first week that it is available which is great for fans who had been angered at the long wait time. He also announced that Dragonborn will be making its way on PC on February 5, though no pricing has been announced at this stage.
The Elder Scrolls V: Skyrim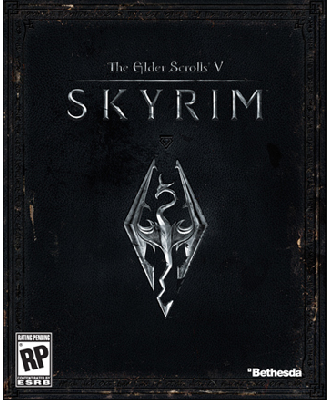 Cover Art
Developer(s)

Bethesda Game Studios

Publisher(s)

Bethesda Softworks

Series

The Elder Scrolls

Platform(s)

PC, Xbox 360, Playstation 3

Release Date(s)

WW November 11, 2011[2] JP December 8, 2011

Genre(s)

RPG

Rating(s)

Mature
Follow Entertainment Fuse