Digital High #121 - Xbox One Reveal: Very Messy but
Slightly Intriguing
By: Digital High | May 24, 2013

Xbox One Unveiling Reactions & Why We Should Wait till
E3
By: Entertainment Fuse Staff | May 22, 2013

Microsoft Officially Announces the Xbox One
By: Jeffrey Dy | May 21, 2013

Debut Trailer for Batman Arkham Origins & Deathstroke
DLC Announced
By: Matt Rowles | May 20, 2013

What Is Telltale's "The Wolf Among Us"?
By: Kyle Enz | May 16, 2013

EA & Disney Announce Deal to Publish/Develop Star Wars
Games
By: Matt Rowles | May 06, 2013
Call of Duty: Black Ops 2 Makes A Boatload of Money
By:
Kyle Enz
| Dec 05, 2012
No one should be surprised that Activision and Treyarch's latest installment of the most successful video game franchise of all time would see a massive return.  Today Activision has announced that Call of Duty: Black Ops 2 has earned a combined worldwide revenue of $1 billion in only 15 days. 
What's even more interesting to note, and Activision is pressing this one pretty far, that the company broke the record set by the box office and 2009's Avatar, which hit a $1 billion in just 17 days. The company also went on to say that over 150 million hours have been logged into Black Ops 2 between PSN and Xbox Live.



It's not all high fives just yet though. Most industry analysts are stating that sales for the last two games are trending downward.
Call of Duty: Black Ops 2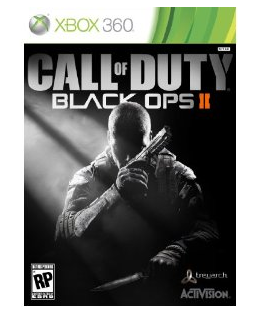 Cover Art
Developer(s)

Treyarch

Publisher(s)

Activision

Series

Call of Duty

Platform(s)

Xbox 360, Playstation 3, Wii U, 3DS, PS Vita, PC

Release Date(s)

November 13, 2012

Genre(s)

First Person Shooter

Mode(s)

Single - Player, Cooperative, Multiplayer

Rating(s)

ESRB: M for Mature
Follow Entertainment Fuse