Xbox One Unveiling Reactions & Why We Should Wait till
E3
By: Entertainment Fuse Staff | May 22, 2013

Microsoft Officially Announces the Xbox One
By: Jeffrey Dy | May 21, 2013

Debut Trailer for Batman Arkham Origins & Deathstroke
DLC Announced
By: Matt Rowles | May 20, 2013

What Is Telltale's "The Wolf Among Us"?
By: Kyle Enz | May 16, 2013

EA & Disney Announce Deal to Publish/Develop Star Wars
Games
By: Matt Rowles | May 06, 2013

All New Grand Theft Auto V Information Roundup
By: Matt Rowles | May 02, 2013
Motorola fails in attempted Xbox 360 ban
By:
Paul Lawford
| Dec 04, 2012
A US judge has thrown out Motorola's attempt to ban the Xbox 360 over an alleged patent dispute.

The BBC in the UK has reported that Motorola was attempting to claim $4 billion a year due to an alleged breach of its connectivity and video-coding patents and the judge argued that the patents have been recognised as being "critical to industry standards and should be therefore be licensed on fair, reasonable and non-discriminatory terms".The ruling is also applicable in Germany.
Microsoft, however, is likely to still face a fine although it is shaping up to be in the region of $1 million a year. That will be decided as the case progresses. The legal tussle between the pair saw the Xbox 360 console blocked from distribution in Germany back in May as Judge David Shaw of the International Trade Commission recommended at the time that the machine should no longer be imported into the US and all sales of unsold stock to be blocked.
Microsoft then argued that such a move would be unfair as it would limit the options available to the consumer, though Shaw argued that Sony and Nintendo could handle any extra demand.

If this ban would have happened, imagine the repurcussions for Xbox 360 sales over the holiday season. It's safe to say Microsoft drew the long straw as it rivals up against a newly designed PS3 and the brand new Wii U console from Nintendo this christmas.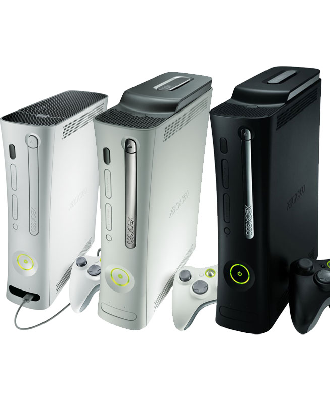 Cover Art
Developer(s)

Microsoft

Series

Xbox
Follow Entertainment Fuse