Xbox One Unveiling Reactions & Why We Should Wait till
E3
By: Entertainment Fuse Staff | May 22, 2013

Microsoft Officially Announces the Xbox One
By: Jeffrey Dy | May 21, 2013

Debut Trailer for Batman Arkham Origins & Deathstroke
DLC Announced
By: Matt Rowles | May 20, 2013

What Is Telltale's "The Wolf Among Us"?
By: Kyle Enz | May 16, 2013

EA & Disney Announce Deal to Publish/Develop Star Wars
Games
By: Matt Rowles | May 06, 2013

All New Grand Theft Auto V Information Roundup
By: Matt Rowles | May 02, 2013
The Walking Dead: Survival Instinct Now Has An Official Trailer
By:
Steve Smith
| Feb 07, 2013
The Walking Dead: Survival Instinct, based on the hit TV show on AMC, now has an official trailer.


Not to be confused with the hit point and click adventure that earned Entertainment Fuse's Game of the Year award, Survival Instinct is a first person shooter. Starring everyone's favorite rednecks from the show, brothers Daryl and Merle, players find themselves fighting the undead through the Georgia countryside. Players will need to tread carefully on this desperate quest, scrounging for food, water, and ammunition to survive against nightmares both living and undead.

Pre-orders are now available at GameStop which grants players the "Herd Mode," essentially Horde Mode Walking Dead style, and a Walker Ear keychain. The Walking Dead: Survival Instinct hits shelves March 19, 2013 for Xbox 360, Playstation 3, PC, and Wii U. 
The Walking Dead: Survival Instinct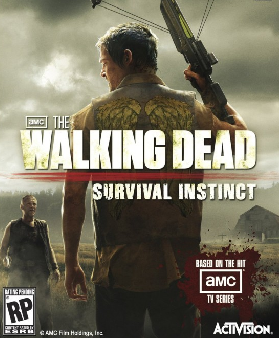 Cover Art
Developer(s)

Terminal Reality

Publisher(s)

Activision

Series

The Walking Dead

Platform(s)

Xbox 360, Playstation 3, Wii U, PC

Release Date(s)

March 19, 2013

Genre(s)

First person shooter/Horror

Rating(s)

ESRB: Mature
Follow Entertainment Fuse